WHAT WE DO
Go to ICT
ICT
Information and communication Technology We provide IT solution and services ranging from Website designs and developments, Graphic designs, Computer repairs and maintenance, computer networking, Private communication Networks and services and Trainings
Go to AGRICULTURE
AGRICULTURE
Dahrah Global Limited through our brand FARMTIES, leverages on Technology in bridging the gap between demand and supply in the agricultural value chain by linking the farms to agrifood processors, local and international markets. We are into commodity trading, warehousing and Farming.
Go to ENGINEERING
ENGINEERING
Engineering today is a tool for national development. We provide engineering services ranging from Civil engineering works, Electrical Engineering, Mechanical Engineering, Telecommunication Engineering and Agricultural engineering. Our Team consists of professionals with professional experience to deliver to our clients' quality engineering works.
Go to TRANSPORT
TRANSPORT
Vehicles traveling on these networks may include automobiles, buses, trains, trucks, helicopters, and aircraft. Operations deal with the way the vehicles are operated, and the procedures set for this purpose including financing, legalities, and policies. In the transport industry, operations and ownership of infrastructure can be either public or private, depending on the country and mode.
Vision
To be a global organization passionate about delivering excellence in all its business spreading across Africa and beyond
We have a responsibility to follow through on our commitments and know that accountability is the foundation of organizational effectiveness

We do the right thing, act fairly & win honestly

We have the strength to do what is right at all times, regardless of the consequences, and the strength to move beyond our own comfort zone

We understand what a priority is. Work with enthusiasm, follow instructions and complete assigned tasks Continuously improve to exceed your expectations
OUR TEAM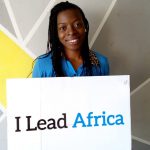 Thanks for taking the time to contact us! We do our best to respond quickly.